The Training Division employs both Factory Trained and Factory Certified personnel. In its brand new multi-workstation Learning Center, Thermo-Trol provides its customers with on-site learning assistance in order to enable the customer to evaluate control system operational symptoms and to implement corrective action intended to allow systems to run properly and efficiently.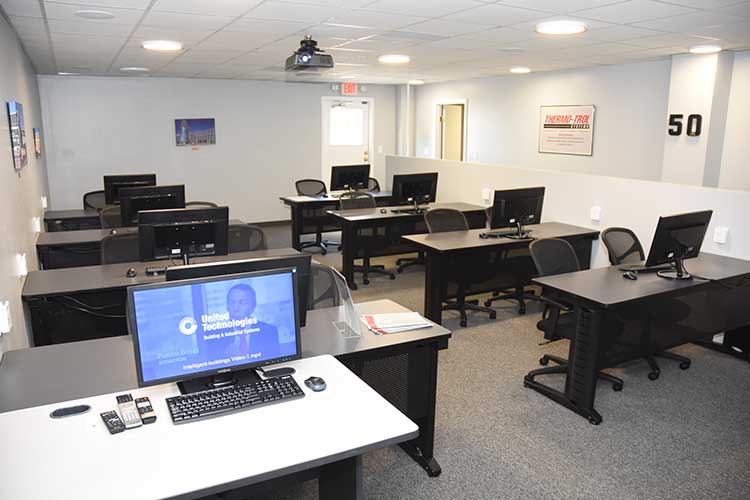 In its newly established, State-of-the-Art Training Facility, Thermo-Trol also offers its customers the availability of hands-on training for all automatic and direct digital control systems furnished and installed by Thermo-Trol. The new in-house training facility accommodates up to Twenty-Four students. In addition, classes can be customized in order to accommodate a customer's individual training needs. Thermo-Trol can assist the customer in determining its organizational training requirements by performing a professional "Needs Evaluation".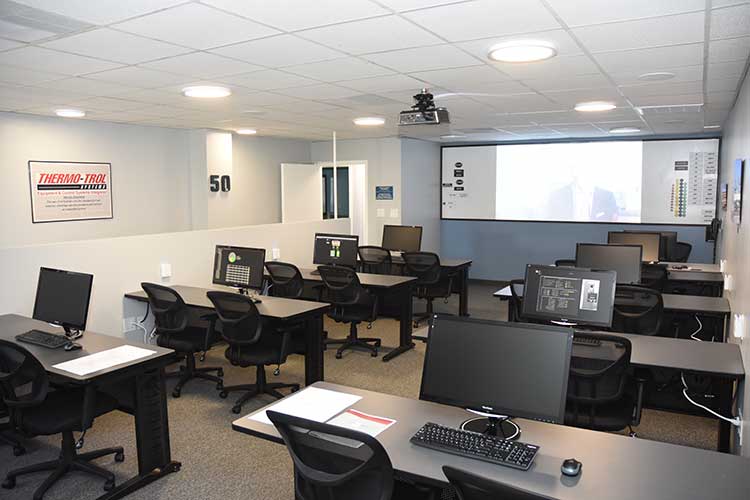 Thermo-Trol also employs its new Training Facility to provide its office staff and field personnel with in-house training designed to maintain a high quality level of knowledge in Certification and Construction Practices.